Watch the Soundfish Academy's webinar and learn from professional Boom Operators and academy award winners Production Sound Mixer how to manage big productions and work on set. Just subscribe and enjoy it!
SOUNDFISH ACADEMY – KEN STRAIN
Learn and discover how sound mixer STUART WILSON and his crew won an Academy Award for production sound on "1917".
SOUNDFISH ACADEMY – KEN STRAIN
Learn to be a skilled boom operator thanks to the tips of Ken Strain.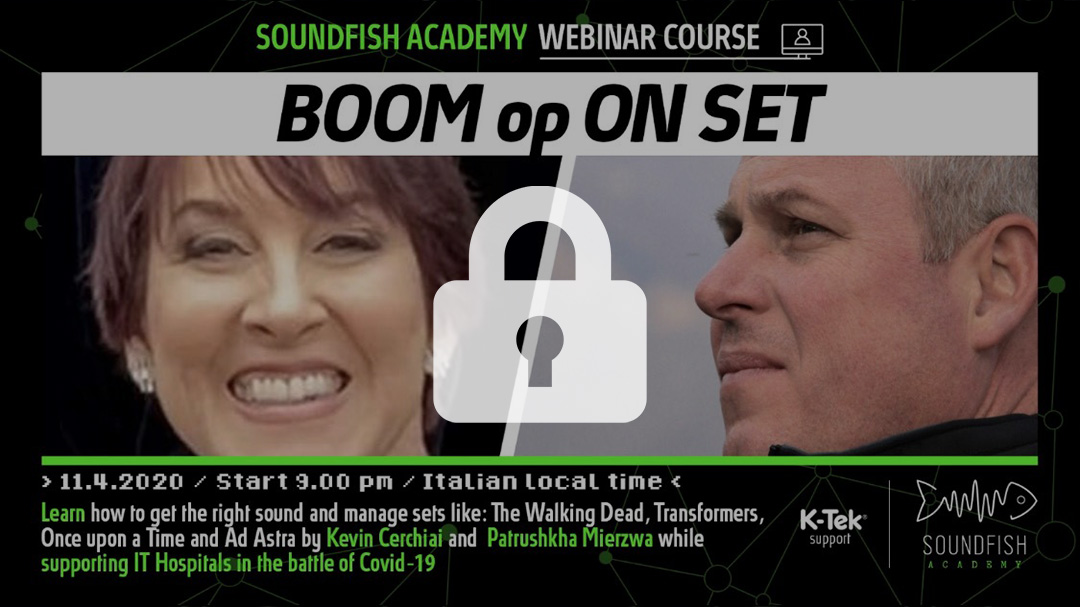 SOUNDFISH ACADEMY – MARK ULANO
Learn how to get the right sound and manage set like: The Walking Dead, Transformers, Once upon a Time and Ad Astra by Kevin Cerchiai and Patrushkha Mierzwa.
SOUNDFISH ACADEMY – MARK ULANO
Discover Mark Ulano's vision about sound. Mark is an Oscar winning production sound mixer with 100+ films worked on and 40+ years of experience including 25+ years with the director Quentin Tarantino.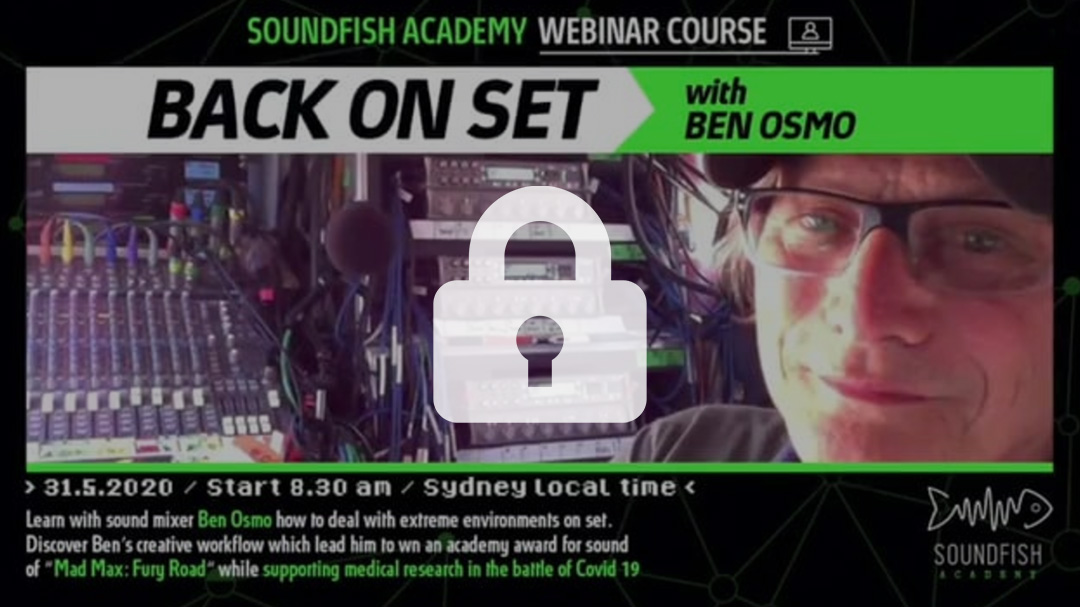 SOUNDFISH ACADEMY – BEN OSMO
Learn with sound mixer Ben Osmo how to deal with extreme environments on set. Discover Ben's creative workflow which lead him to win an academy award for sound of "Mad Max: Fury Road".
SOUNDFISH ACADEMY – LORENZO MILLAN
Discover how sound mixer Lorenzo Millan won an Emmy for sound mixing on "House of Cards" and learn how and when using the painting out technique.